To hear from me about online classes, be sure to subscribe to my announcement list. I won't send many emails — you'll hear from me only when there's something worth your time.
I look forward to teaching you online!
Marshall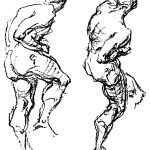 Although this webinar is no longer available, we will continue offering followup study feedback sessions through the remainder of 2020 for registered attendees only.