January 2023
Not everybody likes the drawings of Heinrich Kley. I love them.
If you share that love and want to study his drawings with me, we'll spend three Saturdays together in January, learning from Kley.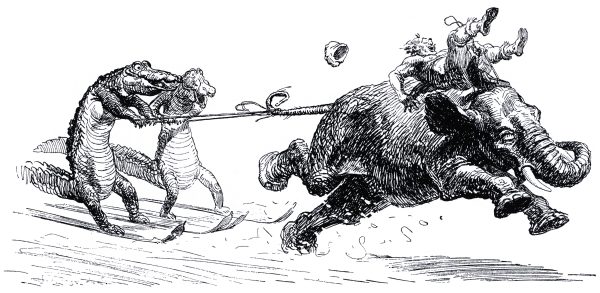 I'll show you how he used his deep understanding of anatomy and form (with a sometimes surprisingly flippant attitude toward them) to create imaginary bodies worth enjoying, but also worth analyzing for their stunning displays of knowledge and skill.
I will offer assignments but we won't have time during these sessions for feedback. If you choose to join our Discord group for registered attendees, you can get feedback from other attendees — past and present. And registered attendees will also have access to feedback recordings from the 2022 course.
Schedule: Saturdays, January 7, 14, and 21, 2023, from 12:00–1:00pm Pacific Time (Los Angeles)*
Price: $30 for three sessions
Registration: The webinar has ended
Discord: Invitations go out January 7-9
For a recording of the pre-meeting from the 2022 course to get a general idea of what to expect (some of it will not apply), go here.
*Don't forget to check the start time for your timezone before registering!