If you want to master traditional media, including Pen & Ink and Watercolor, I will guide you through a semester devoted to classic techniques this fall at Fullerton College. You can choose your own materials and methods, but we will emphasize pen & ink (the old "steel pen" methods of comic book and illustration masters), and watercolor/wash drawings that allow you to create images in the tradition of classic illustration and animated feature backgrounds.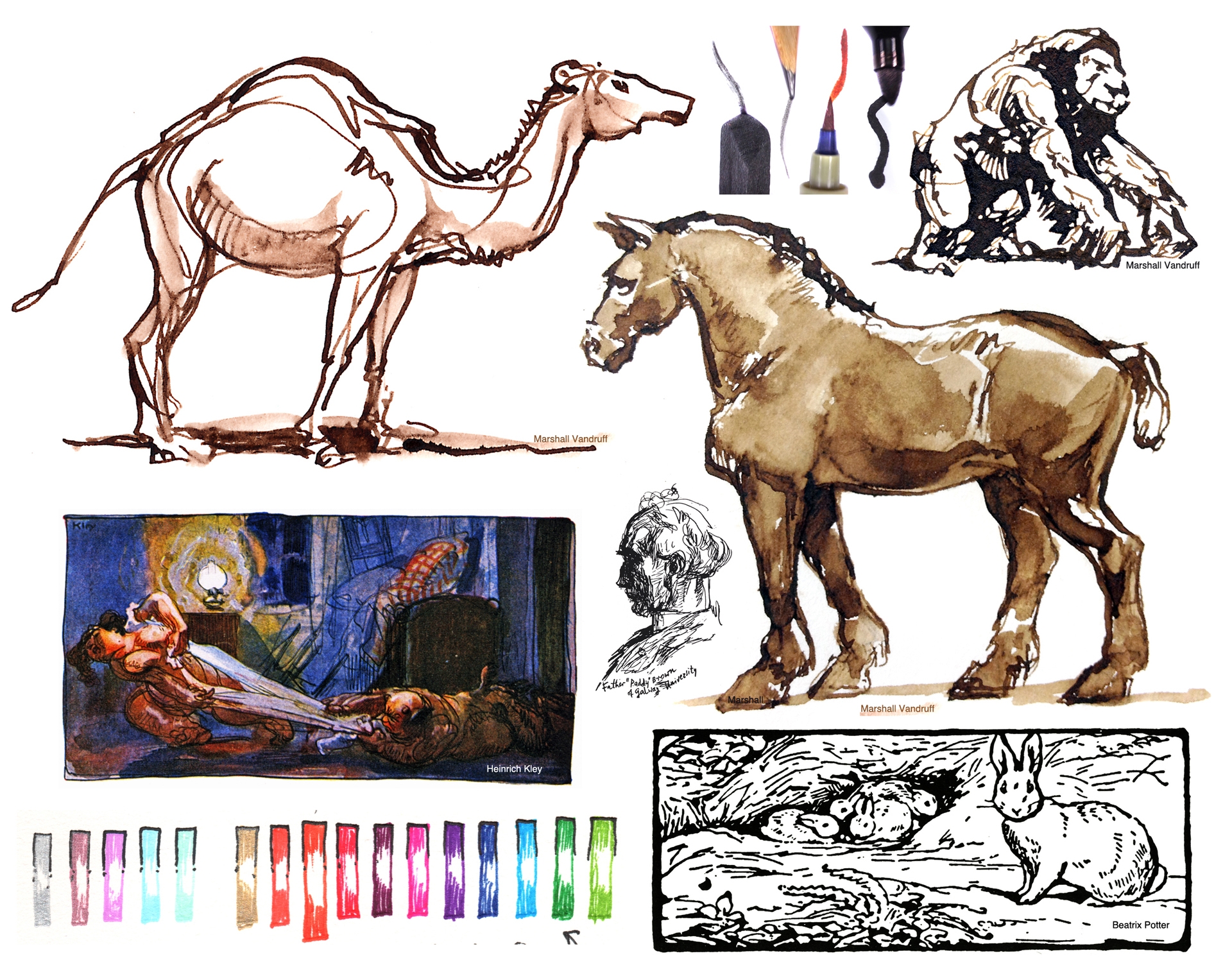 We will meet on Thursdays 3:30 –10pm, and will study master drawings throughout the semester, analyzing the technique of great artists to inspire our own skill.
Also, this class is very inexpensive – community college pricing!
Registration is at fullcoll.edu Class info: Sketching for Animators and Illustrators: Traditional Media Techniques. ART 147F, CRN#14220
Here is the syllabus if you want to see the homework load and agenda: